I will be posting many heart shaped flags between now and Valentine's Day. Today, we look at some in the shop at skreened.com/flagnation, and a few others.
First, as stated above, we visit skreened.com/flagnation and take a look at the heart shaped Flag of England. The English flag is also known as the Cross of St. George, or St, George's Cross. It looks lovely here on a blue crew neck sweatshirt, certain to please your favorite Englishman or Englishwoman on Valentine's Day or any special time. You can purchase any of the items by clicking on the picture.
Keeping in the same geographic area, we are now looking at a heart shaped Flag of the United Kingdom and Great Britain, in the same shop. Also, great for your favorite Brit on Valentine's Day, it is also a great gift for any anglophile on your gift list, including your good self. This particular item is from American Apparel, too.
Next we travel to the shop at printfection.com/flagnation to visit the German heart shaped flag. A simple design, again perfect for your favorite German or German American or anyone of German ancestry, heritage and culture. And, as always just wonderful for those that simply love Germany.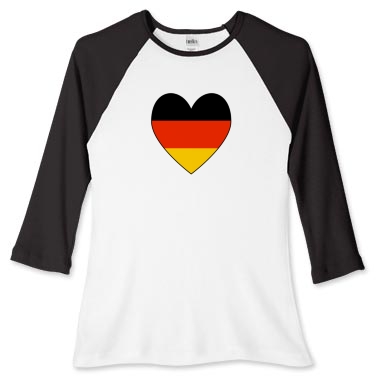 Also at printfection.com/flagnation, we have a long sleeved crew neck sweatshirt with a heart shaped flag of Belgium. Again, terrific for your favorite Belgian this coming Valentine's Day or anytime you need a special gift for a loved one. Wonderful for travelers, too, who simply loved their trip or vacation. A truly fun gift for those that have everything and always stump you.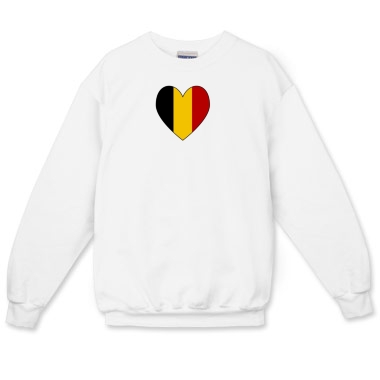 That's all for today! Thanks for taking a look at what I offer. And, remember just a little more than a month until Valentine's Day.