Meaning "no" in Greek, oxi can be spelled "ohi" or "ochi", and pronounced "oy-hee". Oxi Day celebrates that day in history when Greek Prime Minister, Ioannis Metaxas, said "NO!!!" to Benito Mussolini's ultimatum to Greece which would have allowed Axis forces to occupy specific Greek territory. That day was October 28, 1940. and it marks Greece's entering into World War II, as the Greeks really were a bit upset about the thought of being invaded.
On October 28, Greeks everywhere celebrate every year. My own grandfather, arriving in the USA in 1912 and long an American citizen in 1940, always celebrated Oxi Day with his friends. It is kind of Cinco de Mayo for the Greeks with baklava and no chirros.
Being of Greek ancestry, I do spend a little time creating designs using that particular flag. Here are a few samples, from different shops around the Internet.
Many of my flag design shops have an extensive section with Greek designs. Here are links to them.
From Flagnation at Printfection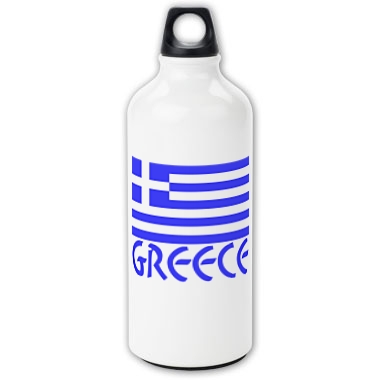 From Flagnation at Skreened
From Flagnation at Zazzle
From Flagnation at INKtastic
From AmeriWear's Flags-of-Nations at CafePress

With only 29 more shopping days until Oxi Day, be sure to check out all the designs at all the shops:
skreened.com/flagnation/category/greece
www.cafepress.com/ameriwear/364342
www.zazzle.com/flagnation/gifts?cg=196024209630404159
ink.flagnation.com/Shop/Greece.11630/#.UGYLrJg730Q
www.printfection.com/flagnation/Greece/_s_510487