With many shops on several print on demand (POD) companies all over the internet,it is sometimes difficult to find the right product with the design you want. American Apparel is a popular brand, and many PODs carry it, including Printfection. Flags of Nations or Flagnation is located there at www.printfection.com/flagnation Today we shall take a look at designs in this shop.
We begin with a heart shaped Flag of Burma, or Myanmar on an American Apparel unisex shirt. This fun design will brighten your Valentine's Day while showing support for the Burmese people.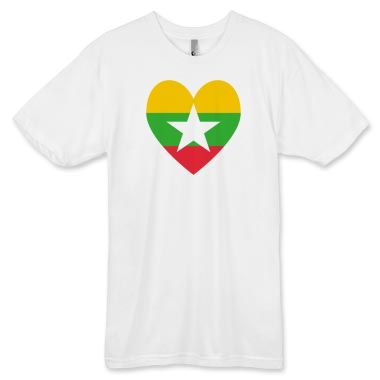 You can see all the products with this design in this shop by visiting here.
Next on our tour we take a look at the Austrian Flag heart Valentine design on a black infant onesie. Great for your newest Austrian.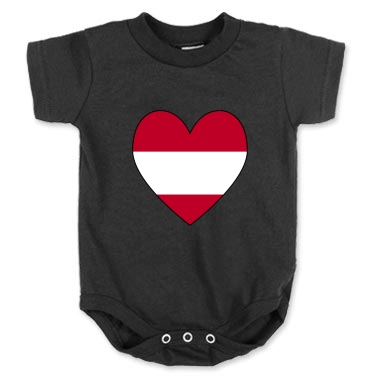 You can see all the products with this design here.
Last, but naturally not least, we are taking a long look at a fitted baseball jersey with a heart shaped Flag of Denmark. Really great on Valentine's Day for your favorite Dane, even if that be your good self.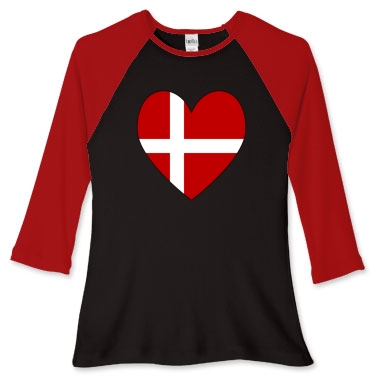 To see all the products available with this design at print.flagnation.com, please look here.
That is all for now. Remember just a bit more than 30 shopping days left until Valentine's Day! HAPPY SHOPPING!